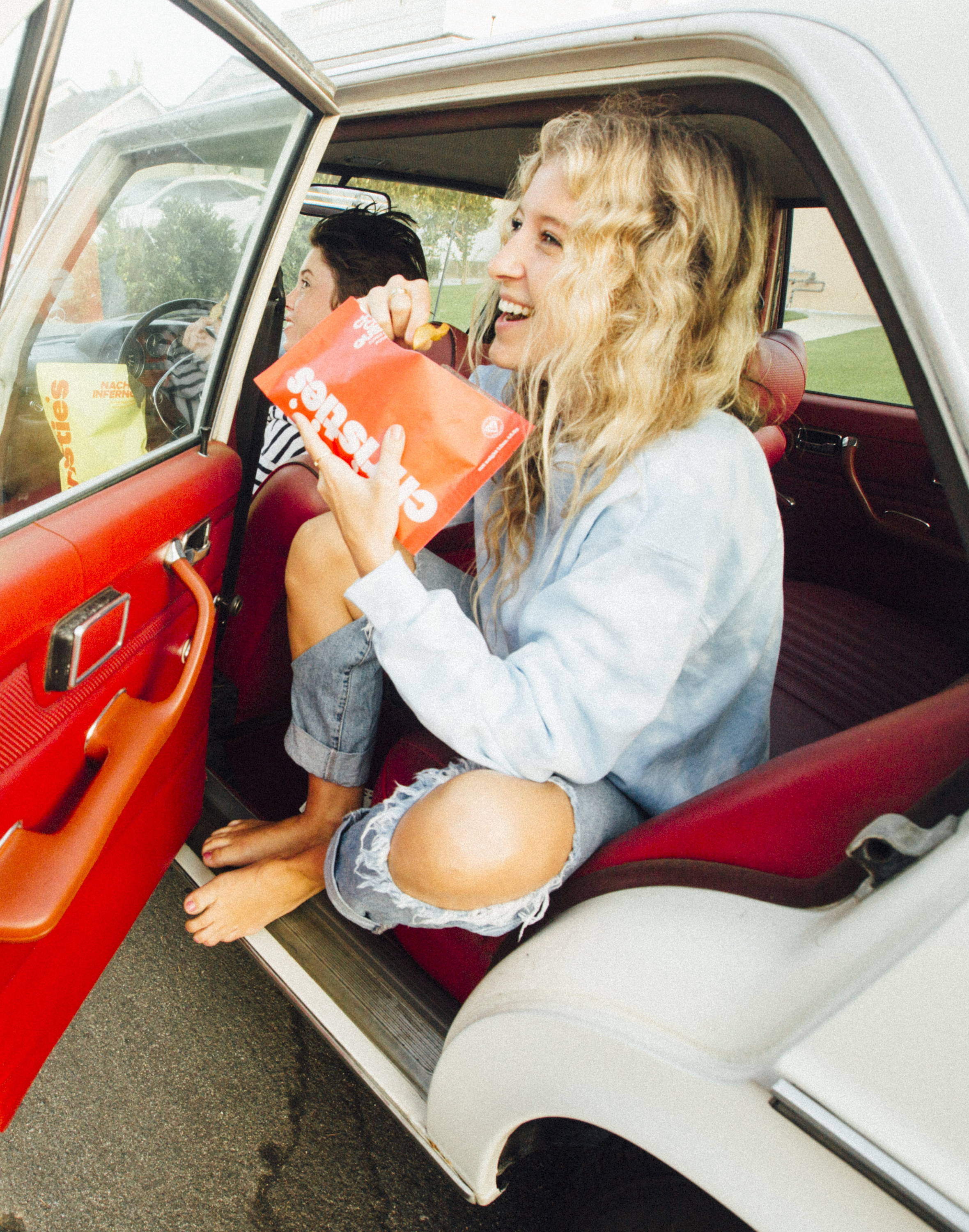 Christie's was founded with a spirit of compassion and a simple objective: to ensure consumers with a variety of dietary preferences can enjoy classic and beloved flavors of potato chips. After endless hours spent in her kitchen in Santa Monica, California, Christie has perfected four flavors and invites vegans and non-vegans alike to enjoy nostalgic flavors made with high quality ingredients.
Christie attended culinary school in Chicago, Illinois where she also worked at a five-star, five diamond property hotel in their banquet department. She ventured to San Francisco, California to work for a two Michelin star restaurant to gain a deeper knowledge of food, precision, and perfection. After having worked in fine dining for some time, she started to explore the idea of creating products for people on a larger scale. She took a position working in research and development for a manufacturer. During that time, she worked on products that had a myriad of artificial preservatives and corners cut to make products as cheap as possible for larger profits. She found herself advising friends and family not to buy certain products at their grocery stores. While she was working on these products, it became her dream that she would one day create her own brand. She would create a product with clean, high-quality ingredients made with no artificial preservatives. Her entire life she enjoyed the simple snack of potato chips. At the beginning of 2019, she was presented with the knowledge that there were no vegan/ non-dairy options for many classic flavored potato chips. She started messing around with the idea in her kitchen. Countless recipes, many failed attempts and discouraging moments solidified her vision for a delicious product more people could enjoy. With its simple ingredients and no artificial preservatives, Christie's is something you can feel good about eating.
Food stories are love stories and are best shared with our families, friends, and communities. How can we enrich those lives around us? How can we put a smile on another's face? Sometimes the best service we can bring others is a little piece of happiness. It's through that kindness that we do our part to make the world just a little bit better. Eat Happy brought to you by Christie's. Always familiar, forever fresh.